Jó reggelt, szevasztok…
… I found a quote on Instagram, and I'm sure it meant to be a sarcastic – funny meme… but it made me think.
So I thought I will share some stuff. Personal ones. The dirt, that we all love. What I would change in my past if I could…. how are things going… how was 2018 – cuz damn it's already December … – and what are the plans for next year…
Bring it on…
Well if you read the very first post on this Blog, then you might know what I would like to change if I could go back in time. I wouldn't waste 4 years of my life. I would take the first step right after finishing University. I wouldn't stay in a relationship that holds me down. But anyway, things happened like this for a reason. Lesson learnt and one thing is sure, I know what I don't want in my life ever again.
… 2018 was a second… but a great second, actually I can't complain.
In January I had a great trip to London – picture diary coming soon – it wasn't a disaster like my first London trip was.
In March, I started this Blog – which I love – and put my heart and soul into it ever since. It's not the easiest task to do cuz I do have a 40 h/week full-time job on the side – which I hate – so actually I'm working my ass off, and hoping that one day I can make a living with all this, and travel the world and do what I love to do… hashtagsponsorsneeded
In May, I celebrated my birthday in Paris. Last year the destination was Lisbon, the year before Madrid … so it became some sort of a tradition lately… I just don't want to spend my goddamned birthdays in Manchester anymore.
In June, I finally had the chance to see Shakira live in London. The concert itself is not really travel related, but that one night I spent in London – with breakfast lol – was my first ever free night I managed to book, with the discounts I got through the blog and social media.
And of course she was amazing and it meant a lot for me in sooo many ways…
It was a dream come true right there in the first row…
In August, I spent some quality time back home with my family. It's pretty hard to organize my whole squad together because my sister is living in Miami, the other one in Paris. One of my cousins is in Austria and the other one in San Diego. So it's not easy, but this time everybody made it home and we spent some amazing time together. Also, Ryanair canceled my flight back to Manchester – thanks – and the other flights were either full or waaay to expensive. So I got an extra 5 days to spend home, and great compensation – thanks again.
I missed the FriendsFest – UK again… because of the flight cancelation and that wasn't pleasant. I just love Friends, I saw every episode a million time and can quote every sentence, literally. Can I BEEE any more fanatic? This event is paradise for a fan like me. They are bringing all the sets, apartments, the coffee shop, memorabilia, everything. 2017 it was sold out in a second, no tickets left. None for Gretchen Weiners, and not for me. But it's coming back to the UK in 2019, so fuck. Third time's a charm.
Later in August, I had the chance to see Justin Timberlake live again in the Manchester Arena, after 11 years. I saw him in Vienna too back in 2007. Ahhhgod.
In October, I finally made it to Mexico. I spent 2 weeks there and saw some of the most breathtaking places such as Tulum and Chichen Itza. It was the most amazing and – so far – the most painful experience in my life.
In November I almost went to Porto. On BlackFriday I purchased a holiday through one of the websites with flight + hotel + breakfast. Everything went fine, I got super excited. Next day I received an email saying some technical difficulties occurred and my room is not available anymore, thank you, sorry, you're welcome, no problem, bye, refund. #fuckmylifeandfuckmyeverything
Checked it again, prices were sky high. Nope, no Porto then. Where should I go? My booked holidays at work are fixed, couldn't change the date anymore, I had only 4 days so sadly Thailand wasn't an option. Malta then? Maybe… Nah. I decided to stay in the UK then and daytrippin somewhere. The day has come, with a massive orange warning about storm ice and snow, so probably not the best day to go for a hike in Holyhead…
So I was crying at home for 4 days regretting that I didn't book a trip to Malta.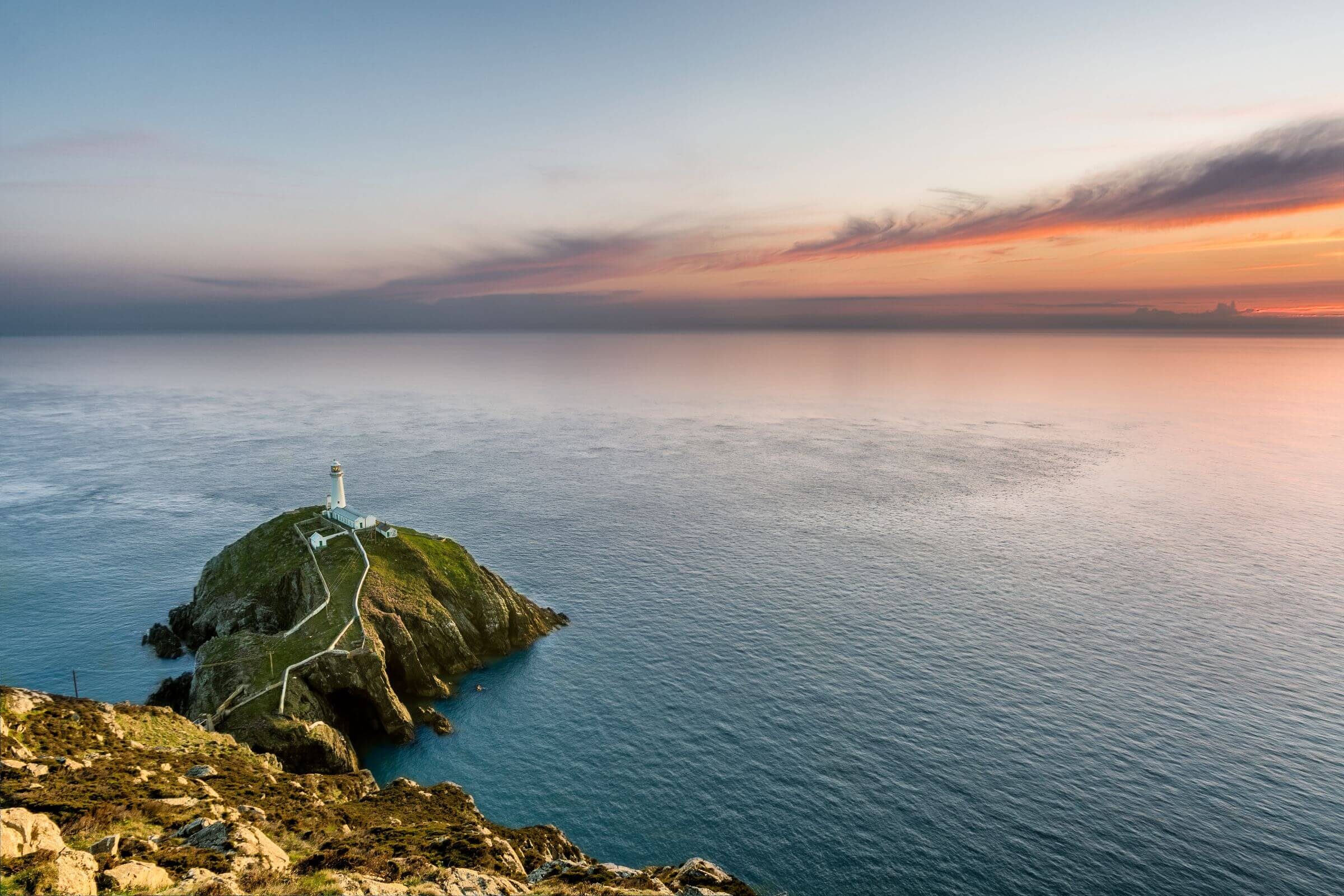 Well… Happy New Year guys. I hope you gonna be here with me in 2019 too, I have so much planned for this year, so many ideas and trips… I hope I can manage to do everything I have in my mind…
I wanna say thank you to each and every one of you for following and reading my Blog – and stalking me on Instagram – … surprisingly it's not just 10 people…
… current stats as I'm writing these lines
… when I started all this I was happy when I got 8 views, and probably 6 was my mother and the other 2 is my best friend, cuz I forced her to do so… Sometimes I still can't believe that all this is really happening, I would never ever imagined 7.000 views and all… So thank you guys so so so much again, keep up the good work, I will too…  And well…
So let's see what I have in my little basket for 2019
In February, I'm planning a short trip to Barcelona. Probably by that time comes I will be fed up with everything – I already am. – and I will have the burning desire – travel bug – to go somewhere again. I've been to Spain before – Pt. 1 and Pt. 2 – and I loved it… The weather will be the most awful shit ever in Manchester, so why not go somewhere a bit warmer again? A place that has the Mediterranean vibe even in winter? Barcelona, it is.
At the end of April, I'm planning to spend a few days in Paris again, even though I've been there 2 times already… – Pt. 1 and Pt. 2 – I love the city it's so beautiful, it's so refreshing to just sit in a cafe and watching the world go by… I will definitely need some recharging because the next thing will be the big one…
… I mean like huuuge
… the biggest adventure I've ever had – well, so far in my life
If everything goes well… – meaning I will be able to collect enough money – then, after Paris, I will catch a train to Saint Jean Pied de Port and on the 1st of May I'm planning to start cycling on the El Camino de Santiago.
It all started with a conversation with my sister, about life, the time we were wasting, dreams we never achieved and the chances we never took. Only cuz we are afraid to take the first step. She said she always wanted to do the El Camino, but from the US and with the job she has it's very hard to put together a month long trip. I said it's a bucket list moment for me too, but… And she asked me in the rawest way it was possible: 'why the fuck you don't do it then?'
Fair enough…
It takes a good 20 days to complete with a bike, at the moment I'm counting with 25, just in case. After I will arrive in Santiago de Compostella I would like to carry on – but definitely by bus or train after 800 km – all the way to Cape Finisterre where the road ends, and there's nothing in front of you …
nothing, but the ocean…
I'm planning to stay in Finisterre for few days – for the less active part of the adventure, but with more Sangria. Just to rest out the previous weeks, and let the whole thing sink in a bit. I mean, it would be huge. For me, it's not really because of religious things… It's just… you know me. I love Spain… so to actually wander around in the country for weeks, discover the countryside and the little towns, getting to know the locals and to practice the language would be a dream. I would actually shit myself right there, to be honest. I really hope I can save up enough money in the next 4-5 months and make this dream come true. 2nd of May will be my 30th birthday – yes, I am old – and I would die to spend it doing what I love to do and where I love to be… Traveling through Spain. If this Plan A won't happen then Plan B is still Spain – of course. A little train journey and discovering few cities with a backpack. Like, let's say … Madrid – Zaragoza – Barcelona – Valencia – Murcia – Malaga, Seville.
After the Spanish adventure in June, I'm planning a trip to Hungary, to visit my family. Normally I try to go home 2 times a year, once in the winter time and in the summer. But for this year I planned Barcelona for the winter trip, so unless I will change my mind – which I doubt – it will be juuust about time to visit my family after a year, since last summer.
As for the closing of this whole adventure I thought I will organize a 2 or 3 day long citybreak to Vienna and visit my cousin. It's very close to Budapest and funny enough I've never been there before during the summer time. And never really saw the city with the tourist's eye. We always went there for the famous Christmas Market, walked the same route all the time in one afternoon, had some mulled wine and headed home. So I can't wait, it's only 2 hours by train, easily manageable for a city break.
… And in July it will be time to return to Manchester, England. And I already hate this feeling, even though everything I just told you is just a dream at this moment in December. Needs plenty of planning and organizing – and money – I know. But I really want this to happen, I want to live the life I always dreamed about…
After August? No plans yet, let's focus on the first half for now… And during the El Camino I will have time to think about the other half. Although I am pretty sure I will travel somewhere warm during the winter time again. A trip to Egypt in December, and Mexico in October were both amazing, flying from 0 degrees to 30 degrees is priceless…. Oookay, to be completely honest I already heard that Gambia is an amazing experience…
So anyway…
After a great start in 2018, I hope 2019 will be my year…
It will be…
It has to be.
… Jó éjszakát, szevasztok!
Ps.: if you enjoyed this post let me know by hitting the ★Like button, and sharing the love on your socials!
… Aaand if you want to hang out with me between uploads then follow me on Instagram and on Facebook for daily and more personal updates!